Studio Location
Meadowvale Industrial Mall, Unit 3
6790 Kitimat Road, Mississauga, Ontario
Telephone: 905-828-6422
Erinvale is On the Move!
We are proud to announce that we will be re-locating later in Fall 2022 to a more modern and accessible location right in the heart of Meadowvale!
Join us as we transition to our new home at the Erin Park Plaza, 6465 Millcreek Dr Suite #225. More details to come!
Studio Hours
The studio is open Monday to Friday evenings and Saturdays.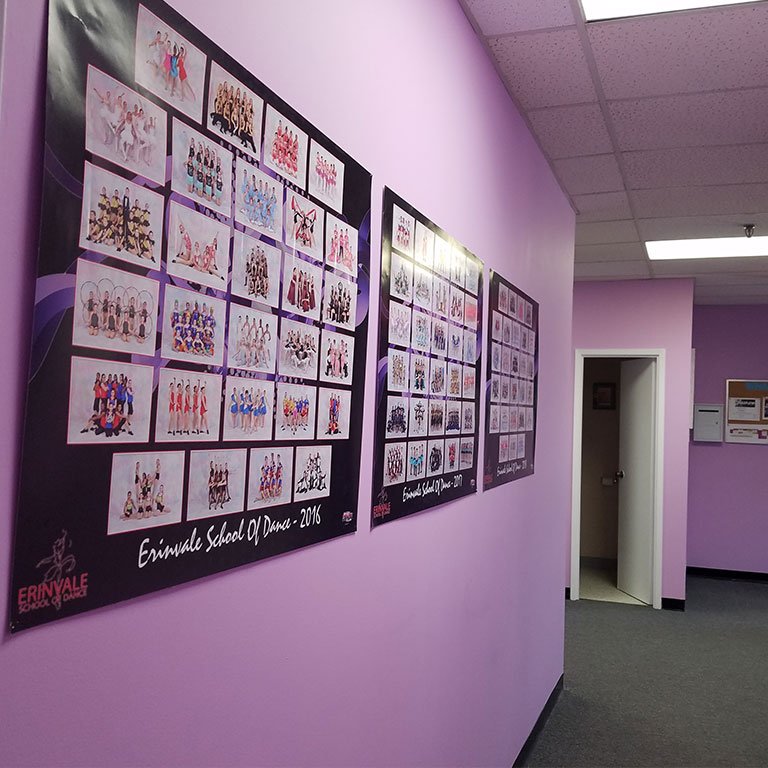 Studio Atmosphere
Above all, emphasis is placed on enjoyment. A positive and determined attitude is encouraged in a relaxed, non-competitive environment where everyone wins. When students enjoy their classes, they naturally improve.